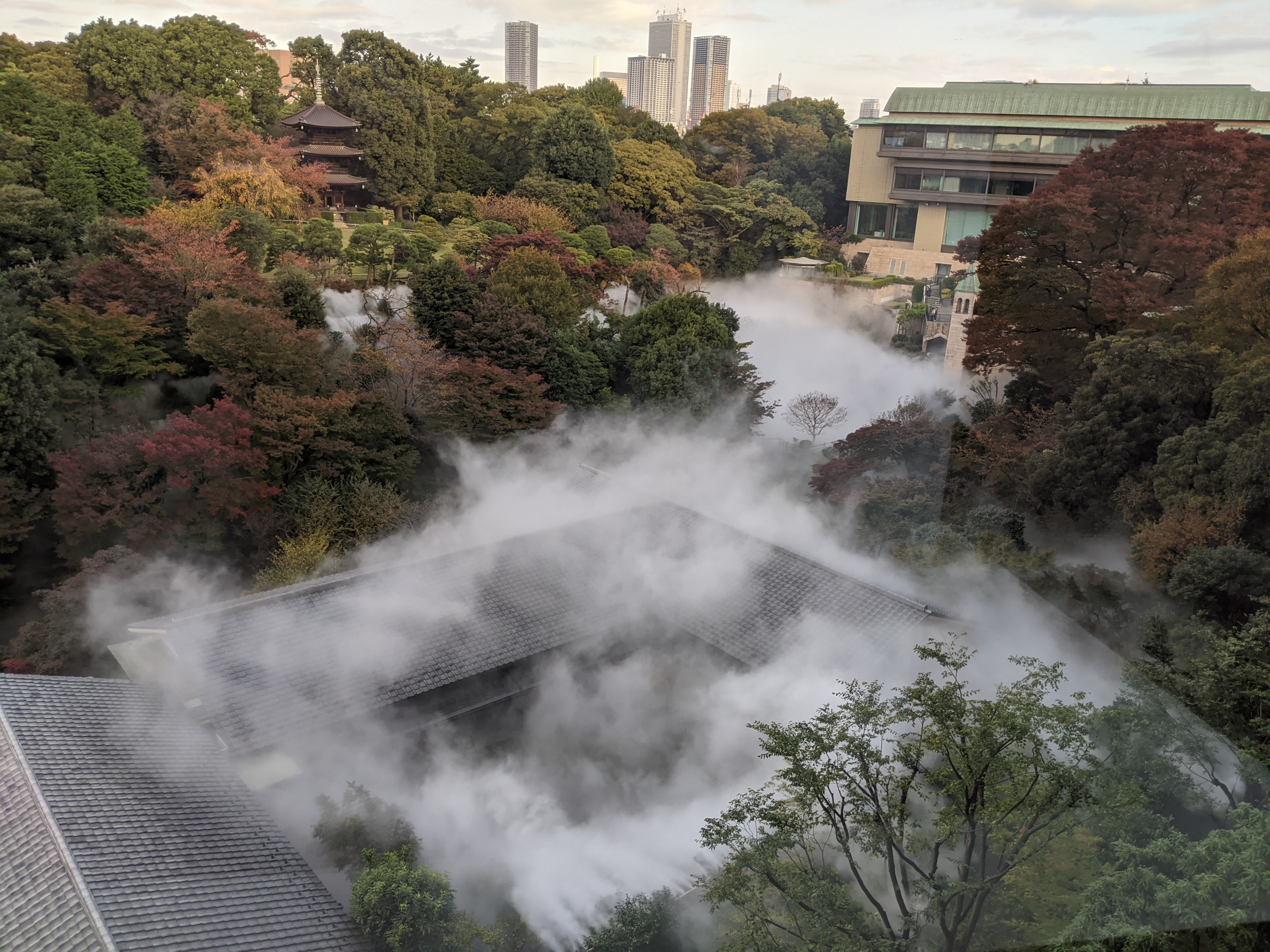 Tokyo Sea of Clouds is a production released by "Hotel Chinzanso Tokyo" in Tokyo.
By creating an artificial fog in the hotel's vast and historic garden to create a sea of clouds, you can enjoy a fantastic view of the green trees seen through the fog, which look like islands floating in the sea.
We survey the technology that realizes this.
What is a sea of clouds?

A sea of clouds is a cloud that spreads all over and looks like the sea when viewed from a high position such as a mountain or an aircraft.
This natural phenomenon occurs under the following conditions. Humidity increases when a low pressure passes through in mountainous areas. Furthermore, when the ground surface is cooled by radiative cooling, the air is cooled. And if the wind doesn't blow in the bowl-shaped terrain, this cold air will stay. Then, the moisture in the air is cooled and becomes a large amount of fog and clouds, which becomes a sea of clouds.
Machu Picchu in Peru is a famous place to see the sea of clouds. In Japan, you can see the sea of clouds at Takeda Castle.

The technology of Tokyo Sea of Clouds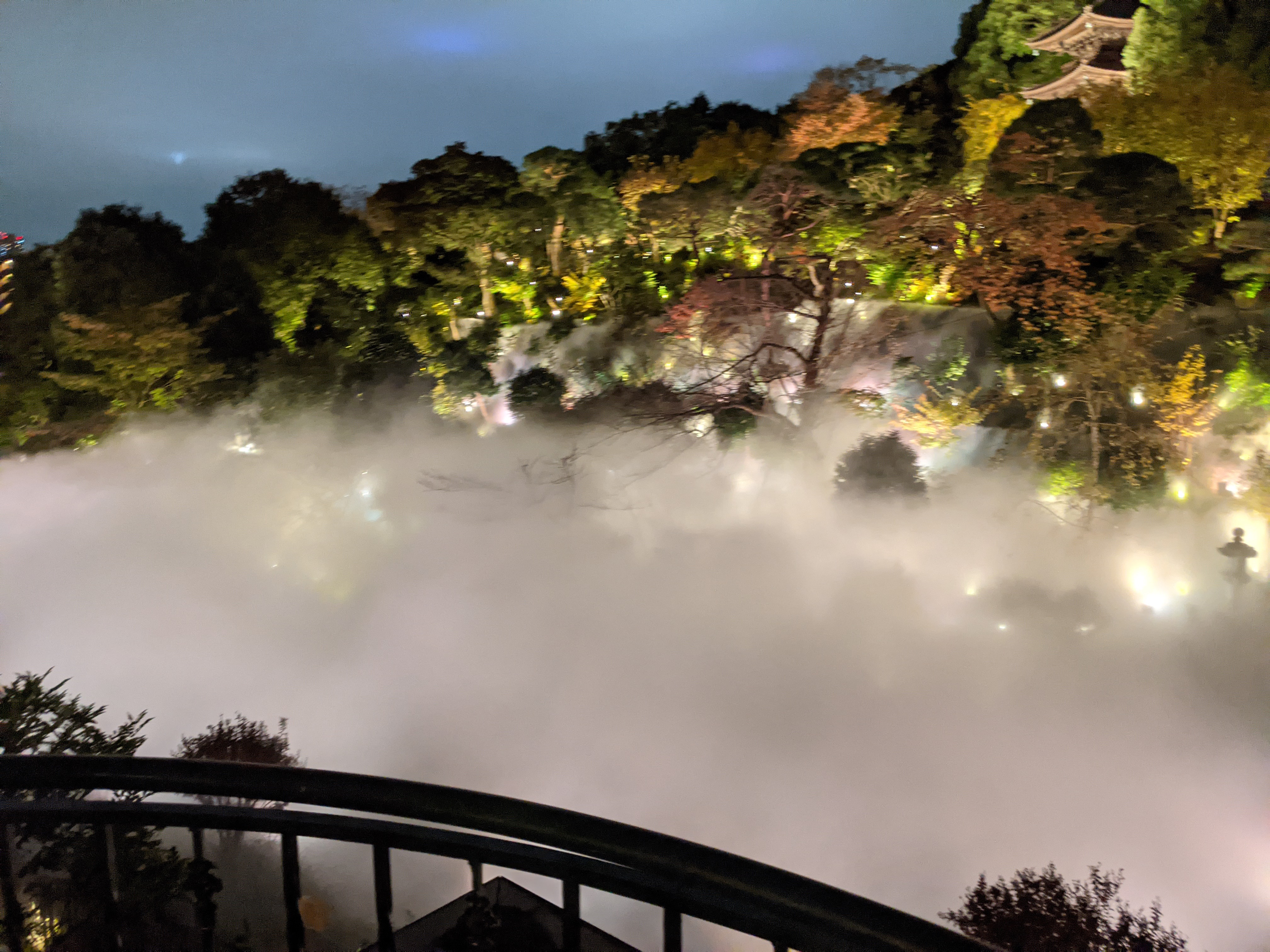 Tokyo Sea of Clouds reproduces the natural phenomenon of the sea of clouds by "Davinci HEADER", a device that creates clouds and fog and ejects them.
Specifically, it is created by uniformly ejecting fine water particles of about 10 to 20 microns, which are the same as fog and clouds, from multiple nozzles placed in the garden.
"Davinci HEADER" is a product of "H. IKEUCHI & CO., LTD.".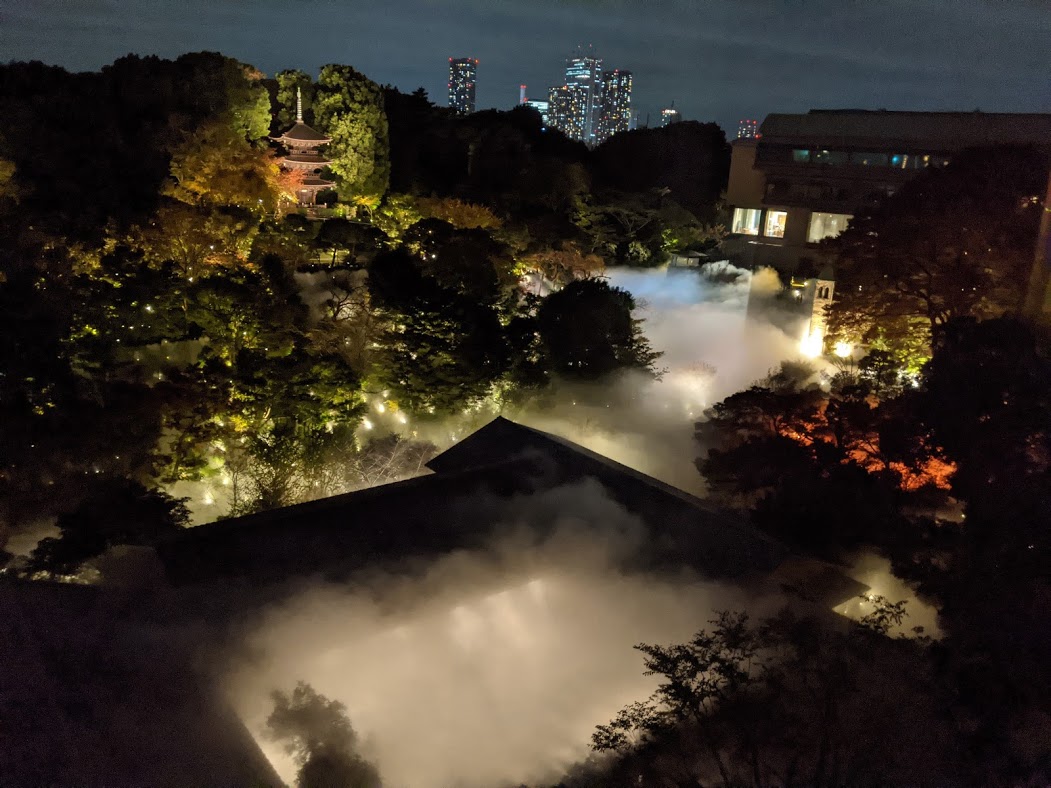 Many natural phenomena have complicated principles and are large in scale. Therefore, phenomena that cannot normally be observed are often highly rare and valuable to humans.
We think that this technology, which attempts to artificially reproduce the natural phenomenon, is a novel technology in which people enthusiastically challenge nature.
We feel that it is an even more beautiful production considering its willingness to take on the challenge.